Ryans Photo Gallery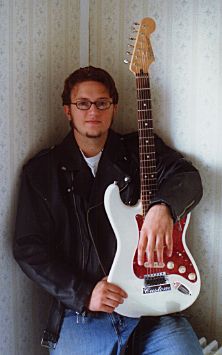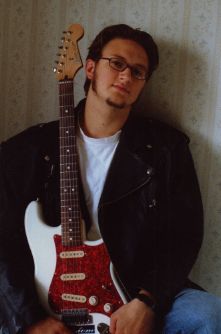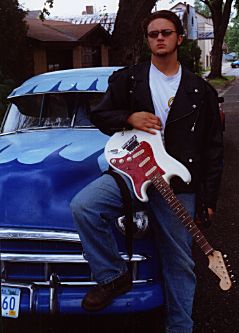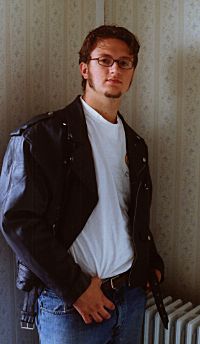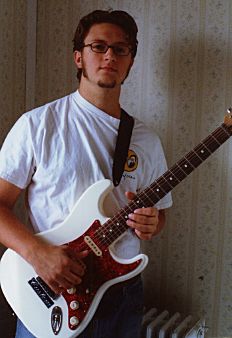 A Few new "PR" photos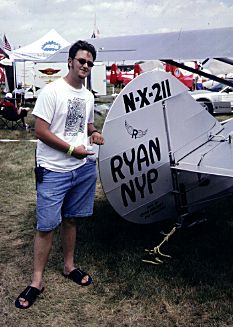 We spent weeks and weeks trying to come up with a "cool" name for our baby boy. After much thought we agreed on Ryan, a name I thought of because that was the name of the company that built Charles Lindbergs "Spirit of St. Louis" aircraft. Here's Ryan standing by the tail of a re-creation of that plane at the Experimental Aircraft Association Airventure show at Oshkosh, WI, summer 2002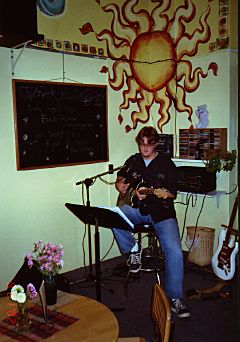 On Stage at Brewed Awakenings Coffee Shop, Grand Rapids, Minnesota. He plays the third Saturday of every month.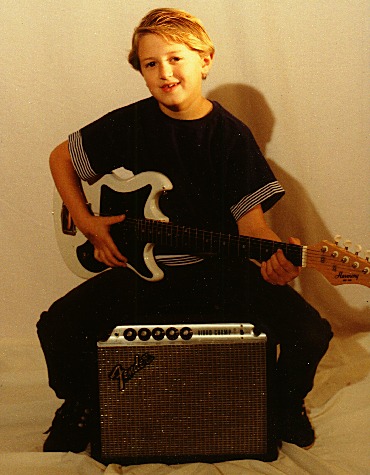 We're guessing Ryan is 7 in this photo. With his first guitar, a Harmony and Dads Fender Vibro-Champ Amp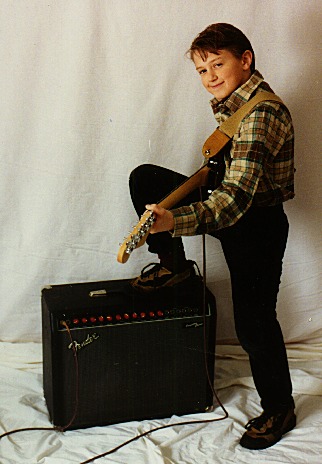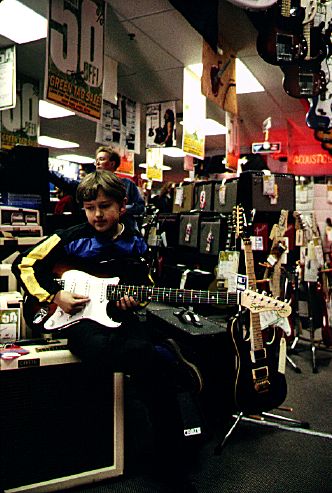 We really should write this stuff down...8 or 9 years old here, moving up to the Squire Stratocaster from Fender (he's still got it). Oh, and here he is at the Guitar Center in Roseville, Minnesota picking out some gear. Back to about age 7 here.
Back